Meet the artists of PHM! Just another way for you to get to know us!
We really appreciate your following and allowing us to create handmades for your home and gift giving.
Nicole Amaro of Handmade Heirlooms by Nicole
My name is Nicole Amaro. I have lived in MA all my life, have been married to John for 27 years and have 2 beautiful daughters— Kaytee is 26 and Mary is 25. I have been cross stitching for 39 years and also love to punch needle and rug hook. I have had a finishing business since 2012 and feel very fortunate to have customers all over the world that I help take their stitching and make heirlooms out of.  I am thrilled to be a part of PHM!
Becky Hooper of Aunt B
My interests and talents run the gamut: sewing, quilting, rug hooking, punch needle, wool applique, cake decorating, and most recently creating all-natural soap in my home. I'm a Master Gardener and enjoy raising herbs and flowers that can be used in the soap making process and foraging for plants to use in dyeing wool. I learned sewing at an early age from my mother who basically made all the clothing for her six daughters. 
Gardening is a passion for both my husband and me on our "retired" farm in the Appalachia hills of Southeastern Ohio. Our two children are grown with families, and our top priority will always be spending time with them and our four grandchildren. When time allows, we enjoy traveling throughout the country, especially visiting national parks and the New England states.
.~~~~~~~~~~~~~~~~~~~~~~~~~~~~~~~~~~~~~~~~~~~~~~~~~~~~~~~~~~~~~~~~~~~~~~~~~~~~~~~~~~~~~~~
Teri Leamer of Winter Cottage
I've lived in rural areas of Pennsylvania my whole life and love it! Keeping chickens and turkeys, milking goats which led to keeping and milking Jersey cows, to rounding up stray calves off our country road, and planting and putting up garden harvests, I know for sure that country life suits me. Somewhere in there I raised four boys into manhood which led to loving on grandchildren. My handmade journey has been a lifelong process, from knitting skirts for my doll at the age of four to my current love of rug hooking. As a young girl I loved going to Saturday morning auctions with my dad and later as a college student delving into women's history through their textiles and handwork. Although I can admire the skill of artful meticulously done pieces in museums, it's the work done by hands less skilled, but out of necessity and love with a sweet quirky quality that tug at my heart. It's the worn out folds in cloth, a frayed pin prick, and a worn off doll's cheek from long ago kisses that I work hard to replicate in my stitched pieces. With the first antique hooked rug I found, I knew I needed to learn how to hook so I could make one for my home. Wool is one of my favorite textiles. The texture, the colors, and the utility of a simple rug keeps me picking up my hook, rug after rug. Before I knew it, that lead to turning my rugs into patterns for sale. If you also like to hook rugs, please check out my Etsy pattern shop.
~~~~~~~~~~~~~~~~~~~~~~~~~~~~~~~~~~~~~~~~~~~~~~~~~~~~~~~~~~~~~~~~~~~~
Cathy Tonelli of Honeycomb and Threads
Hello...I live in Northern Ontario, Canada.  My husband and I enjoy living the country life on our mini hobby farm, surrounded by gardens.  Along with our Newfoundland dog, and 2 cats, we have 2 pet goats, a half a dozen chickens (also pets) and a few bee hives.  Our 2 children are grown and married, and live close enough that we see them often, and our 3 grandchildren spend a lot of time visiting with us.  
   As long as I can remember, I've had a needle and thread in my hands, and a passion to create. Over the years I've tried just about everything that I was able to get my hands on, including quilting, knitting, crocheting, bear and doll making, including porcelain dolls, upholstery, tole painting and more.  When my children were young, I sewed most of their clothes, as well as my own.  My main passion though, has always been cross stitch, and I've also developed a love for punchneedle and woolwork.  Antiquing is also something both my husband and I enjoy doing, and I love using some of our finds in my finishing. 
I feel so honoured to be a part of this talented group of artists, and to be able to share my love for creating with you.
~~~~~~~~~~~~~~~~~~~~~~~~~~~~~~~~~~~~~~~~~~~~~~~~
Ami Jones of Folk Art & Primitives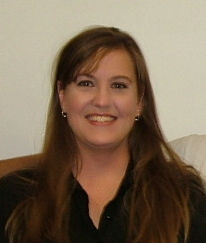 Folk Art & Primitives, maker of quality, handmade folk art and dolls. I am a self taught primitive folk artist. I grew up with a love of creating and antiques, thanks to my wonderful grandmother who owned her own antique business and was a talented painter. From painting, to crocheting, to sewing, and even some needle punch, I love it all though my passion is making dolls. I enjoy working with early fabrics and quilts.
~~~~~~~~~~~~~~~~~~~~~~~~~~~~~~~~~~~~~~~~~~~~~~~~~~~~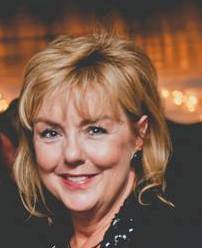 Alecia Maynard of Rural Renderings
~~~~~~~~~~~~~~~~~~~~~~~~~~~~~~~~~~~~~~~~~~~~~~~~~~~~~~~~~~~~~~~~~~~~~
Cathy Sowers of Four Ewes Farm
I am a self taught artist who enjoys rug hooking, punch needle and doll making. My love of folk art and antique candy containers inspires many of my pieces.  I live on a little piece of land, with my husband, 2 grandchildren and all our critters, from 2 little pigs to our 8 chickens which will also inspire some of my pieces.  
~~~~~~~~~~~~~~~~~~~~~~~~~~~~~~~~~~~~~~~~~~~~~~~~~~
Carol Woodward of Woodland Primitives
Carol Woodard, folk artist, owner and sole creator/designer of primitive handmades from Woodland Primitives has been sewing and creating for as long as she can remember.  Her mother always encouraged her, telling her that "she can do anything" so she is doing what she loves.  She draws on her love of antiques and all things "olde" to create her new primitive collectibles. She especially enjoys creating birds, dolls, pinkeeps and reproduction sewing needfuls from the wonderful fabric she finds in local Amish communities surrounding her home.
Additionally, she enjoys sharing her ideas and has a line of patterns available for those who enjoy sewing. When she is not glued to the sewing machine, she loves to explore the countryside for that next prized antique looking for a home.
You can find her handmade primitive collectibles on Early Work Mercantile and Primitive Handmades Mercantile, as well as her web site Woodland Primitives and her business page on Facebook.
Check out her patterns on Patternmart, Etsy and Craftsy!
---
Theresa Meloon of Dulaney Woods Treasures
When I was growing up my mother always made our clothes and my grandmother (my mother's mother) was always sewing something for us too.  I somehow missed the clothes making gene but I can make doll clothes...go figure.  My mother did however manage to teach me many other crafts like candle making, painting, needle punch, and basic sewing needs....she always had us girls making something (busy hands stay out of trouble don't you know).  When I was 13 my mother taught me how to cross-stitch/embroider and I took to it easily and it kept me busy until my college years.  At college I was side tracked with so many other things -- painting, drawing, airbrushing, 3-D paper design, and pottery (which I adored). After college I found a new love besides my husband that is...quilting.  One day in 1997 I was talking to a co-worker about wanting a garden and how it was a shame I lived in an apartment....he quickly invited me to have a garden date with his girlfriend Anne.  Well a new gardening friendship began and come to find out she was a full time quilter. I didn't know much about quilting but soon became very interested as Anne and I talked about it while we worked in the garden.  I asked Anne if she'd teach me and so I started having quilt lessons.  Anne has a very old school way of quilting so she introduced me to her friend Kathy who was more modern in her way of quilting and so these two helped me to navigate my way through quilt squares. 
In early 2001 I started to become interested in bear and doll making and so I started to buy patterns from some of my favorite bear/ doll artists and taught myself how to make them.
Through the years I have kept up with most of these crafts but in 2010 I had our son Silas.  I found I had very little time to do much of anything.  Then one day I found a very beautiful cross stitch pattern by Lori Brechlin of Notforgotten Farm....and the love of cross stitch was back (not that it ever left just got set aside here and there through the years).  It also allowed me to set it down at any point and pick it back up while our little one napped.   It was also wonderful to work in one thread color instead of many different colors...so simple and lovely. Today I find myself enjoying most of the crafts that I learned.  I seem to cross-stitch and make dolls the most but don't be surprised if you see a needle punch, wool mat, or small quilted project sprinkled in here and there too.
I live in Cockeysville Maryland with my husband and our son.
~~~~~~~~~~~~~~~~~~~~~~~~~~~~~
Teresa Miller of Teresa's Primitive Treasures
Growing up in rural Pennsylvania, surrounded by a large family, I've always had the desire to create. Living on a farm, I remember waiting patiently for the feed truck to come each week in anticipation of the new feed sack prints. If only I had a few of those for today's creating! The area in which I now reside, just like my home, has many Amish families living nearby which is a constant reminder of the simple life! In 1989, I began creating Amish dolls for a local gift shop which began my interest in selling my handmade crafts. Since that time I've added many new treasures and started attending craft shows.  My husband creates the wooden pieces and I do the finishing. It's been hard getting him to understand the look of primitives and not making everything so perfect. Together we make a good team! In 1996 I opened an online shoppe,Teresa's Primitive Treasures, to sell my wares which has opened up a whole new door! I've meet some wonderful people over the years and now you can find my treasures in shops across the US. About 10 years ago I decided I wanted to hook a rug so my husband bought me a kit for Christmas. I never really knew if I was doing it correctly so it took 4 years to finish and that probably wouldn't have happened if I didn't find a nearby Wool shop that taught me so much!   I spend my evenings with needle in hand  and working on a project which involves cross stitch, stitchery, wool applique or  hooking!  Love them all! I'm a mother to 3 grown children which are all married and they have blessed me with 7 grandchildren!  
~~~~~~~~~~~~~~~~~~~~~~~~~~~~~ 
Donna Munson of Country Keepers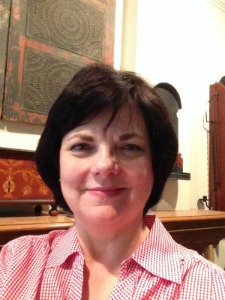 I was so fortunate to be raised in a home where creativity and making do with what we had was highly encouraged. At times I thought it was such a hardship, but looking back on my childhood now enables me to see how nurturing the lifestyle was to my learning how to be inventive, resourceful and less afraid to tackle a hard project! I have been drawing, painting, sewing, sculpting and learning how to play musical instruments since I was very young, and it has all been a great blessing in my life. And, it seems I have more interests than lifespan, but I am giving it my best shot! I have been a Univ. of TX (Austin) genetics lab research assistant, middle school science and clarinet teacher, a country/colonial retail store owner (Country Keepers) and a vendor in antique/craft shows for 21 years. Most importantly, I have been a wife to my high school sweetheart for 39 years and a mom to 3 now grown children. I spend my days enjoying punch needle ( my patterns can be found on Pattern Mart and The Pattern Cupboard sites and at www.picturetrail.com/thetinrabbit), paper clay sculpting, painting, visiting with my kids and working out at the gym. My husband and I helped start an 80 piece community band 17 years ago and every Thursday night we rehearse music just as we did all through high school and college. The Lord has blessed me with a life that is full of love from family and many friends. And, I am so grateful that the Primitive Handmades Mercantile group of women have been so gracious to include me in their midst. They are a continuous source of inspiration to me and a wonderful example of the hardy spirit of American women! Hugs and blessings to you all......
~~~~~~~~~~~~~~~~~~~~~~~~~~~~~~~~~~~~~~~~~~~~~~~~~~~~~~~~~~~~~~~~~~~~~~~~~~~~~~~~~
Jennifer Gass of taylors*farmhouse*attic*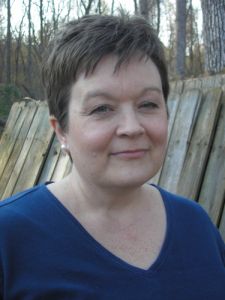 I grew up with my mom sewing, crocheting, and doing most anything you can do with a needle and thread...I also saw the creative side of my daddy, a school teacher, who loved to paint....But I didn't get the passion for x-stitching til high school when we had to stitch a baby pillow for a six-weeks grade in a family living class...I was hooked from then on with a needle, thread, and beautiful fabrics... I am a wife and mother of a 24 year old and a 7 year old...While Taylor was growing up I did craft shows creating all kinds of wood and fabric goodes....But after I had my son, Luke, I settled on a simpler pace and only turned to my needle and thread once more... With my daughter's encouragement I starting blogging and offering my wares on a companion selling blog...And eventually I started offering some of my own primitive pattern designs based on my memories and family ancestry names...With my passion for blues, primitives, log cabins, saltboxes, and simple motifs these things made their way into primitive school girl samplers that I love to stitch.... My home was been in the Mercantile Gatherings Magazine and The Country Sampler, along with a smaller publication...I have been so fortunate to share my love of primitives and a simpler way of life through my needle and thread... I live outside of Augusta, Georgia steeped in history and southern inspiration...
~~~~~~~~~~~~~~~~~~~~~~~~~~~~~~~~~~~~~~~~~~~~~~~~~~~~~~~~~~~~~~~~~~~~~~~~~~~~~~~~~~~~~~~~~~~~~~~
Linda Hananeman of Moonbeam Primitives
 My obsession for creating comes from my love of decorating. Growing up my Mom used to decorate the house during the holidays, different little treasures from the attic that would change with the seasons. Mom also taught me how to sew, because in high school I was the girl who took wood shop. My first class the teacher asked me if I wanted to make a meat tenderizer. I said no, I have plans to make this bookshelf! Ha! I studied Music Therapy in college and worked with kids with disabilities. When my children came along I stopped working so that I could be home with them. I have two children, both teenagers now. Yikes, how did that happen? A few years ago I started working part time at a local quilt shop. The shop closed about a year ago, so I found myself with a little more time to create.  I also have a very supportive husband who has been a great help to me with this technology stuff. He has helped to create the new PHM website with a wonderful group of talented ladies. It continues to grow with all of their hard work and artistic endeavours. I love to work in various mediums. My favorite would be hand applique. I work with fabric, wool, paper, paper clay, vintage items and mixed media. I also love to do punch needle and rug hooking. I guess you could say I truly love it all!
~~~~~~~~~~~~~~~~~~~~~~~~~~~~~~~~~~~~~~~~~~~~~~~~~~~~~~~~~~~~~~~~~~~~~~~~~~`
Rhonda Thomas of My Glory Stars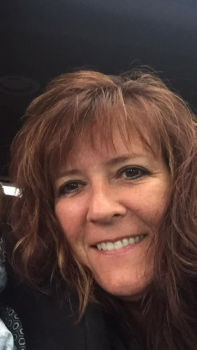 Hello to all!  I'm Rhonda Thomas of My Glory Stars.
 I live in a small town in Ohio with my wonderful husband and my sweet little doggies.  
I have been doing some sort of crafting for many years.  My first love in crafting was counted cross stitch.  I stitched for 2 shops, doing their store display models. Then I moved onto making dolls and quilting. I found out that doll making wasn't so much for me, but I loved to make quilts and wallhangings, still enjoy it when I take the time to do it.
 In 1998, I discovered rug hooking.  I was given about a 15 min lesson and fell in love with it. I also really enjoy doing punch needle, I love using the Valdani floss for my projects.  I am hooking on a rug almost every day, I love to stay busy and productive. I'm often asked if I ever sleep or eat. The answer is yes to both. I get plenty of rest, I even sneak me in a nap daily.  And of course I love food so I'm not passing up any meal time.
I enjoy decorating and antiques. I love going to the primitive shows and meeting new people and seeing those I already know.  I also enjoy doing shows, I currently do the show at Malabar Farm in Lucas Ohio called In The Spirit of Friends. This year it is on Saturday Sept 27, 2014. Come join the fun and see the beautiful setting of the farm. 
I want to thank all my friends and customers, your support is what keeps me going, thank you very much
And I want to thank all the wonderful pattern designers, you keep me inspired.  
So there you have it a little bit about me. 
~~~~~~~~~~~~~~~~~~~~~~~~~~~~~~~~~~~~~~~~~~~~~~~~~~~~
~~~~~~~~~~~~~~~~~~~~~~~~~~~~~~~~~~~~~~~~~~~~~~~~~~~~
~~~~~~~~~~~~~~~~~~~~~~~~~~~~~~~~~~~~~~~~~~~~~~~~~
~~~~~~~~~~~~~~~~~~~~~~~~~~~~~~~~~~~~~~~~~
Susan Hoover and Dorrie Koch of Olde Threads
Dorrie and I have been friends for nearly 30 years. We met when we were vendors at one of the very first antique and craft malls in Pa. At the time she did theorem paintings and I was into antiques. My husband and I owned a wood business "Country Traditions" and after years of traveling with Betty Longs Country Folk Art shows we were ready to settle down and stay home. How shocked we were when we discovered we lived just right around the corner from each other, her and her husband had just built a log cabin and Mark and I had just moved into the cottage.
Through the years our tastes evolved , I got more primitive and loved cross stitch, she began rug hooking along with a talent to make almost anything in between. We began a little internet journey selling our goods, then an invite from Lori Brechlin to participate in her first show at Notforgotten Farm, boy were we ever nervous but we did it and have never missed a year since.  Many things keep us very busy in between, Dorrie and Kenny have 2 children and 3 grandchildren, they both love antique cars and own several,  Dorrie is also an accomplished horsewoman. Mark and I have one son and 2 grandchildren, I have been breeding boxers for the show ring for 25 years under the Lyndell Banner. right now two babies are getting ready to make a show debut early next year. In between Dorrie and I love to travel and take many trips throughout the year to visit new places, almost always primitives, arts  and history are involved.
We are so glad to be a part of Primitive Handmades Mercantile and look forward to many more wonderful years,  and so grateful for all the wonderful friends and customers we have met along the way. Life is indeed good!
~~~~~~~~~~~~~~~~~~~~~~~~~~~~~~~~~~~~~~~~~
Karen DeGreve of Curds-and-Whey
 Growing up in middle America, my dad worked hard so that my mom could stay home to care for our family.  We didn't have much to spare and my parents taught the value and worth of all our possessions. What we lacked in material things, we more than made up in love and laughter. My mom mastered the art of stretching a dollar. She taught me so many life lessons in the short time we had her on this earth.  She taught me to cook, to knit and to sew on her prized Singer sewing machine – the same machine I sew with today.
In a home filled with antiques, I learned at a young age the depth and meaning of the motto "Use it Up, Wear it Out - Make it Do or Do Without".  
I became infatuated with primitive dolls in the late 1990's and knew I just HAD to try my hand at making my own! I was invited to join an Ebay group – one that was filled with magnificent artists who were so helpful in sharing techniques and methods. Over time, what we didn't know, we figured out together – it was a grand period of learning & creating and to this day, I'm still going strong!
I feel so fortunate to be a part of the Primitive Handmades Mercantile and look forward to sharing my newest handmades each month.  The moments I'm able to slip away to the dungeon and create are moments I am truly able to unwind and recharge.  
Thank you for allowing me to carry on with what I love  – your support and encouragement mean so much.
~~~~~~~~~~~~~~~~~~~~~~~~~~~~~~~~~
 Lynn Stansfield of Country Thyme Stitchery
 I live in Ontario, Canada and am honoured to be apart of this group of very talented artists.  
My love of handstitched items started back when my Mom and I took a quilting course together and the rest is history.  To us the best part of quilting was the hand stitching.  Over the last 15 years I have quilted, worked with wool felt, hand dyed wool, punched and stitched.  I love anything and everything "hand stitched".  My love of primitive stitching brought me even closer to my very best friend......my loving Mother who had the love and patience to teach me how to sew on that very first button, and I never looked back........